< back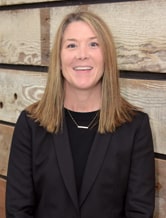 < back
Bekah Swan
Director
Vice President of Brands, UNFI
Bekah Swan has twenty years of experience in retail merchandising, wholesale sales, brand and category management. In her current position she leads the Brands+ team, UNFI's consumer brands division. 
Bekah began her career at CUB FOODS and has held roles in center store and fresh departments from category manager to retail lead for national accounts: PepsiCo, Kellogg's and Campbell's. In 2007, she was named director of merchandising and sales for the company's Private Brands division, where she led cross functional teams to launch brands including Wild Harvest, Culinary Circle and Equaline. Swan held subsequent vice president roles in merchandising before returning to lead the Brands division in 2017. Swan received her bachelor's degree from Coe College, and an executive MBA from the University of Buffalo. She has been named among Progressive Grocer's Top Women in Grocery. 
Swan has served on the UNFI Foundation Board since 2016 and believes strongly in volunteerism and giving back to the community. She enjoys volunteer work with Open Arms of Minnesota, a nonprofit that cooks and delivers free, nutritious meals to families living with life-threatening illnesses in the Twin Cities. For over 15 years Swan has also been an active donor for Memorial Blood Centers of Minnesota, an organization founded on Veterans Day in 1948 to ensure a safe and stable supply of blood for patients in the community and to honor those who lost their lives during World War II. 
 
< back