< back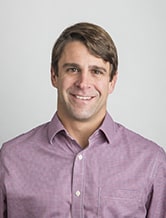 < back
Christopher Testa
Director
President, UNFI
As current President and CMO of UNFI, Chris Testa oversees the U.S. and International Sales organization which includes: Regional, National and Military Sales. He is also responsible for UNFI's consumer Brands+ division and Corporate Branding team.  
In his various roles at UNFI, Chris has a record of driving sustainable growth. He began as President of UNFI's Blue Marble Brands division in 2009 and quickly leveraged his 15+ years in consumer brand marketing to grow revenue over 50% and generate profitably from UNFI's owned brands. Chris was selected to become UNFI's Atlantic Region President when the company transitioned to a regional structure in 2016.
Previous to UNFI, Chris was co-founder and CEO of Wild Waters Inc., an innovative, healthy children's beverage brand sold to major U.S. retailers. His career path includes Vice President of Marketing at Cadbury Schweppes Americas Beverages, Snapple Beverage Group's Vice President of Specialty Brands and Vice President of Marketing for Nantucket Nectars. 
Chris is a member of UNFI's leadership team and serves on the board of World Finer Foods. He lives in Hingham with his wife, Kelley, and three children. Chris enjoys playing hockey, surfing, being outside with his dog, Rocky, and in general trying to learn new things that allow him to pretend he's young and usually get him injured.
< back