< back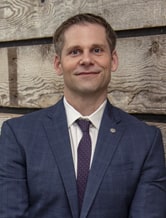 < back
Jason Iannazzo
Director
Vice President & General Manager of International, UNFI
Jason Iannazzo is the leader of the International Division at UNFI, which connects hundreds of customers in more than 80 markets, across 5 continents, with natural, specialty, and conventional food items. Prior to UNFI, Jason was the VP of Finance and Investor Relations at iMedia Brands, and prior to that Jason held various leadership roles at Target Corp, Clear Channel Outdoor, Best Buy Corp, and General Mills.
New to the UNFI Foundation Board, Jason believes our mission as a company goes beyond delivering strong business performance. He feels that UNFI is in a unique position to Feed the Planet by empowering its employees to drive real change. Our ability to connect the world with healthy food options must be part of our purpose.   
Jason has a special interest in International disaster relief efforts and is active with various charities around the Twin Cities area.
< back