< back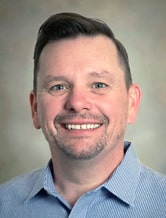 < back
JJ Cantrell
Director
Southern Region President, UNFI
JJ Cantrell is President of the South Region of UNFI. In his role JJ leads sales and finance along with managing partnerships and working with customers to deliver on strategic growth and financial success for business in his region.
With 20+ years in Natural and Organic food distribution – from supply side and manufacturing to brand/marketing and sales – JJ is an expert whose depth of knowledge and experience is matched by his passion for better food and ability to adapt to an evolving industry.
In 2000, JJ helped pioneer the Pacific Foods brands – starting with less than $15M in revenue he worked to grow the brand to over $100M by the time of his departure in 2008. He moved onto UNFI as the VP of Sales for Blue Marble Brands – their CPG business unit – where he leveraged his skills to help grow sales and profits over 50%. With that success he was selected as the National VP of Sales for the Independent Channel – organic and natural customers – key to the success and the roots of UNFI. In 2019, UNFI transitioned to a new 4 region structure, to get closer to customers, and better manage the business across the store. JJ was chosen to lead, as President of the South Region – as UNFI combined the scale of both Conventional and Natural Distribution to become North America's Premier Food Wholesaler.
JJ lives in Charlotte, North Carolina with his fiancé and their blended family. 
< back