< back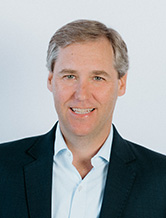 < back
Matt Echols
Chairman
Chief Corporate Affairs Officer, UNFI
Matt Echols has served as UNFI's Chief Corporate Affairs Officer since March 2022. He oversees the company's Marketing, External and Internal Communications, Environmental Social and Governance, Government and Industry Relations, as well as the company selling show strategy and execution. He also chairs the UNFI Foundation Board of Directors.
Previously, Mr. Echols' career included 24 years with The Coca-Cola Company, serving as Global Vice President for Public Affairs, Communications, and Sustainability, and senior vice president roles in the same areas for both the North America and Asia Pacific markets. Before joining Coca-Cola, he worked on Capitol Hill for several members of the U.S. Congress.
Mr. Echols holds a master's degree in marketing communications from Johns Hopkins University's Carey Business School, where he currently serves on the Dean's Advisory Board, and a bachelor's degree from the University of West Georgia.
< back